Farbstein Group is a Russian company in the production of various concrete products: from paving slabs or parapets to palisades, from steps to curbs and wall blocks. Farbstein products are of high-quality thanks to the materials used with high-tech Italian and German equipment.
The production process guarantees the exceptional properties of the product. It also allows obtaining a long-life product. The high standards of the company allow the development and realization of the most daring projects of any scale.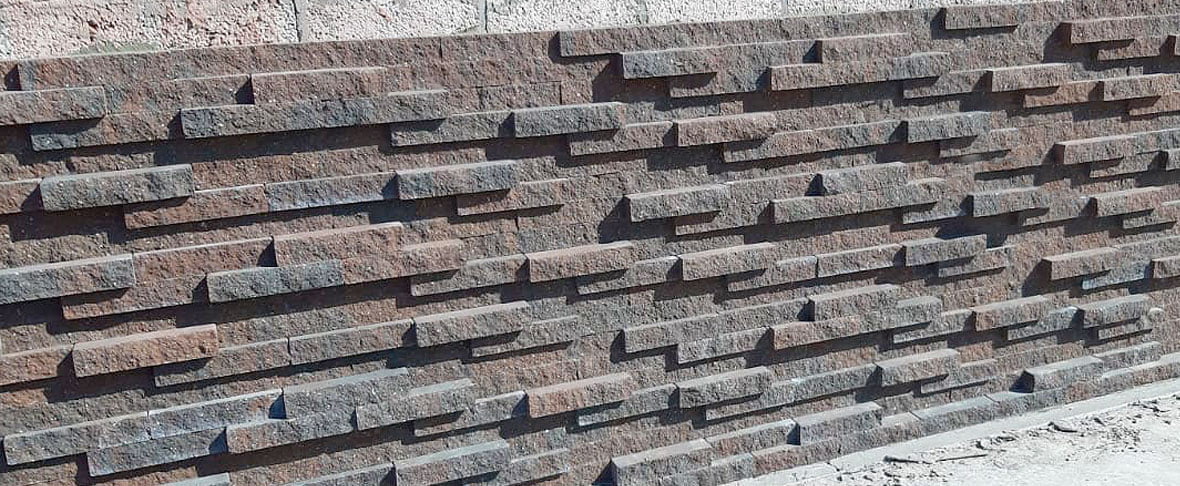 The need:
Farbstein approached MEC initially with interest in finishing split concrete. The use of exposed concrete is increasingly present in construction, also for decorative purposes, as it allows the achievement of architectural effects of rare preciousness in any public, commercial, industrial and residential building.
It is why Farbstein started their collaboration with MEC, purchasing a HALF. It is a small automatic machine that splits concrete products in half horizontally: from a block of concrete with a regular finish on all sides, there are two pieces obtained with one irregular rustic finished face that looks like a split stone.
The result:
Subsequently, MEC is reconfirmed by Farbstein with a concrete crushing line. It is a complete line, equipped with a primary jaw crusher Stark 15 to reduce the size of the concrete waste and a secondary hammer mill for the final grinding of the concrete. The line is complete with a feeder and tilted rubber conveyors that carry the pre-crushed material to the mill. These conveyors are equipped with cover slats to avoid dispersing the powders.
There is also the possibility of bypassing the operation of the hammer mill and directly screening the various grain sizes on the vibrating screen, which is also customized and equipped with washing nozzles.
The Farbstein company is satisfied with the advice received from MEC before purchasing the equipment for splitting and crushing concrete, and also with the assistance and spare parts service that the customer has experienced after the purchase.
Farbstein: MEC success has arrived in Russia