Discover the used splitting machines for sale at MEC: automated systems customised to the specific needs of each customer. MEC's stone splitting solutions allow you to increase the productivity of your company, always guaranteeing excellent splitting solutions. Request more information by filling in the form below.
C280
Second hand splitting plante produced in 2019, completely restored by MEC composed with an open type C-frame splitting machine C280:
✔ a splitting power of 42 tons
✔ a splitting height of 28 centimeters
✔ complete with an infeed conveyor 3 meters long
request informations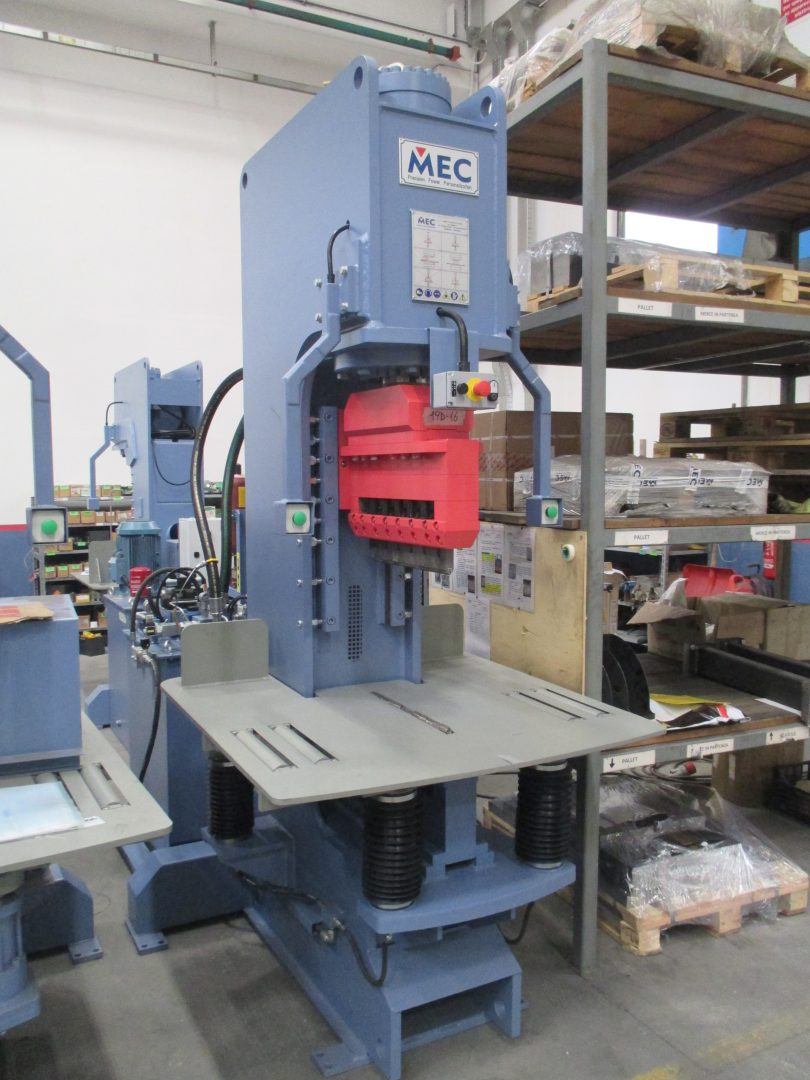 C450
C450 with 45 cm splitting height between the blades and 110/130 ton of power. These machines are suitable for the production of wall stones of different sizes, obtaining a high-quality splitting profile. The 4-cylinder bench can also work with sawn materials or quarry surface, as it lowers straightly and parallels to the ground.
request informations
Find the most suitable solution for you.
Fill out the form and let us know about your inquiry.